EverLoNG showcased at prestigious Scotland-Norway bilateral event
EverLoNG project partners SCCS and SINTEF played a key role in a recent Decarbonisation Trade Mission, taking the opportunity to highlight the importance of the project to a select group of organisations from Scotland and Norway covering CCS, CCU and Hydrogen value chains.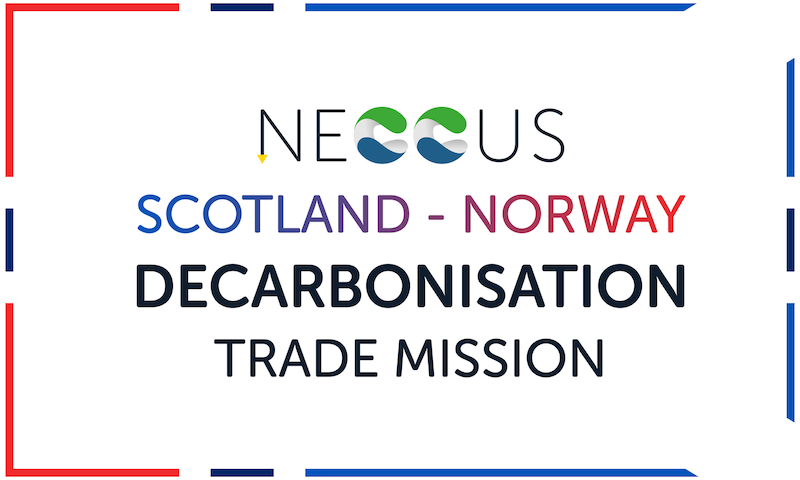 Co-organised by NECCUS, the trade alliance for the decarbonisation of Scottish industry, and Norwegian Energy Partners (NEP), the event took place in Oslo (30-31 August 2023) and brought together organisations from both countries to showcase expertise and develop new (and nurture existing) partnerships – all designed to accelerate efforts towards Net Zero.
SCCS (EverLoNG WP2 & 6), who helped to shape the event by providing speakers, were represented by Dr Romain Viguier, Business Development & Project Manager, and Richard L Stevenson, Project & Research Analyst and EverLoNG Project Lead at SCCS. Romain presented an overview of SCCS expertise and current research and project activities, including an overview of the EverLoNG project, which highlighted the symbiotic relationship between CCS and the maritime sector.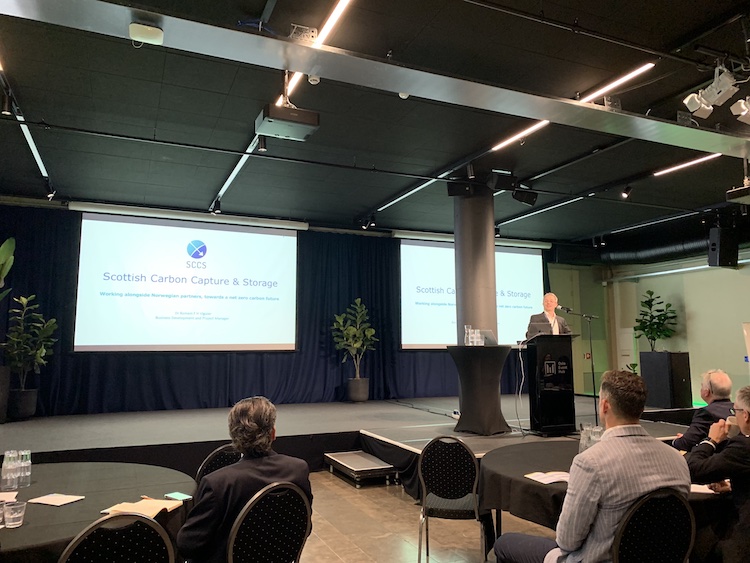 Ragnhild Skagestad, Senior Research Scientist from SINTEF and EverLoNG WP2 lead followed that with a deeper dive into the specifics of WP2: Ship-based carbon capture in the full CCUS chain, emphasising the importance of green corridors, a pragmatic 'biggest ports first' approach and of applying existing LNG expertise to the handling of CO2. The audience was very interested in the EverLoNG project, with several follow-up questions and discussions after the presentation and in the breaks. Ragnhild also joined the CCS and hydrogen panel on Day 1 alongside representatives from the Northern Lights JV, DNV Energy Systems and Neptune Energy. The discussion focused on the possibilities for action now, and how further CCUS development might be approached.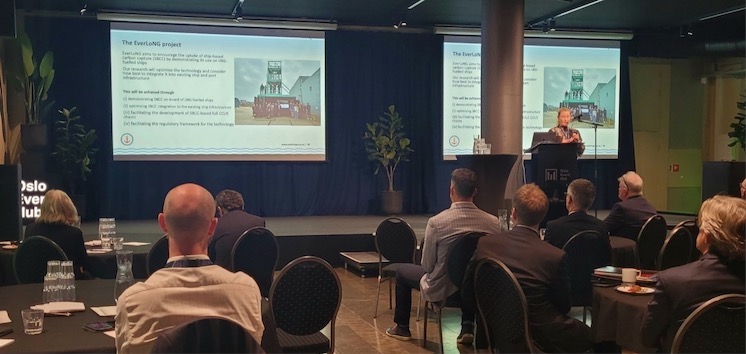 Richard Stevenson, said: "We were delighted to have been able to showcase the EverLoNG project at this important bilateral event. The shipping industry was particularly well represented and subsequent discussions revealed significant interest in what the project is doing generally, and specifically in the upcoming CSIIG (CO2Shipping Interoperability Industry Group) workshop."
Ragnhild Skagestad commented: "It was a pleasure to be invited to speak at this prestigious event. There remain many hurdles to widespread shipping and handling of CO2, whether captured on-board or elsewhere, and this forum provided the perfect platform to join hands across the North Sea and combine Norwegian and Scottish efforts to find solutions and make it happen."
Back to Ship's Log